Multicordes
This is «Multicordes». It's a curtain of small ropes, a prop that I developed during three years in ESAC (High College of Circus Arts) in Brussels, Belgium. I've been performing with my act on this apparatus for more than 10 years now, in different places like Wintergarten Variete, Cirque Baroque, Circus Monti, Cirque Bouffon amongst others. I won several prices with my act, like the Gold Medal in the Krystallpalast Newcomershow in 2010.
I've been experimenting with the shape of the apparatus as well, performing in a line, or in a circle.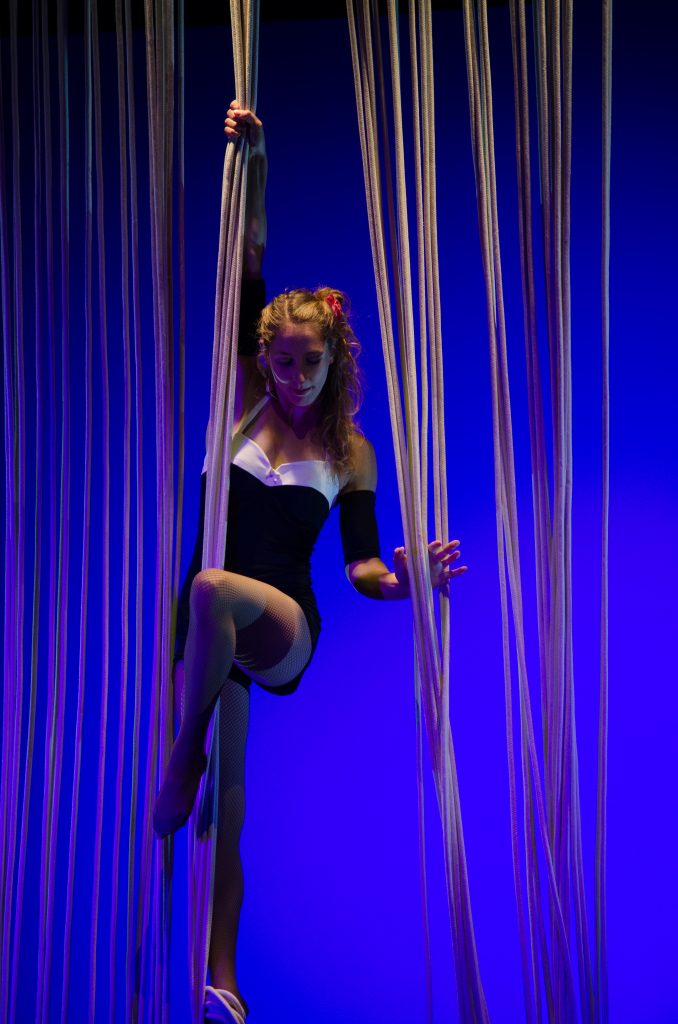 Vertical Rope Duo
This act was created with Saphorine Petermann in 2009. After she decided to stop circus, I kept on doing the act with Emma Laule, who graduated the Academy of Performance Art in Tilburg, Holland in 2016. The particularity of this act, as well as already being very original; 2 artists on on rope is very uncommon, is the comedy parts. We really wanted to add some jokes and lightness between all the technical tricks.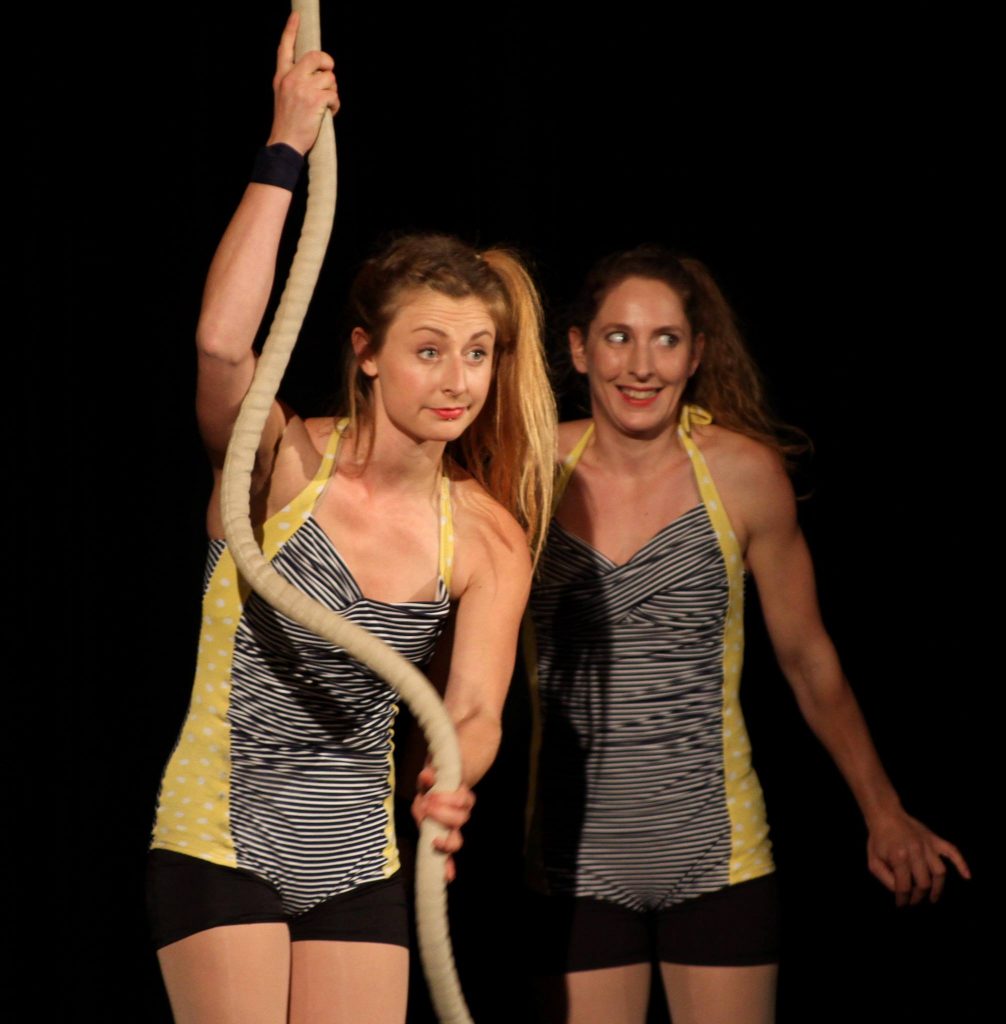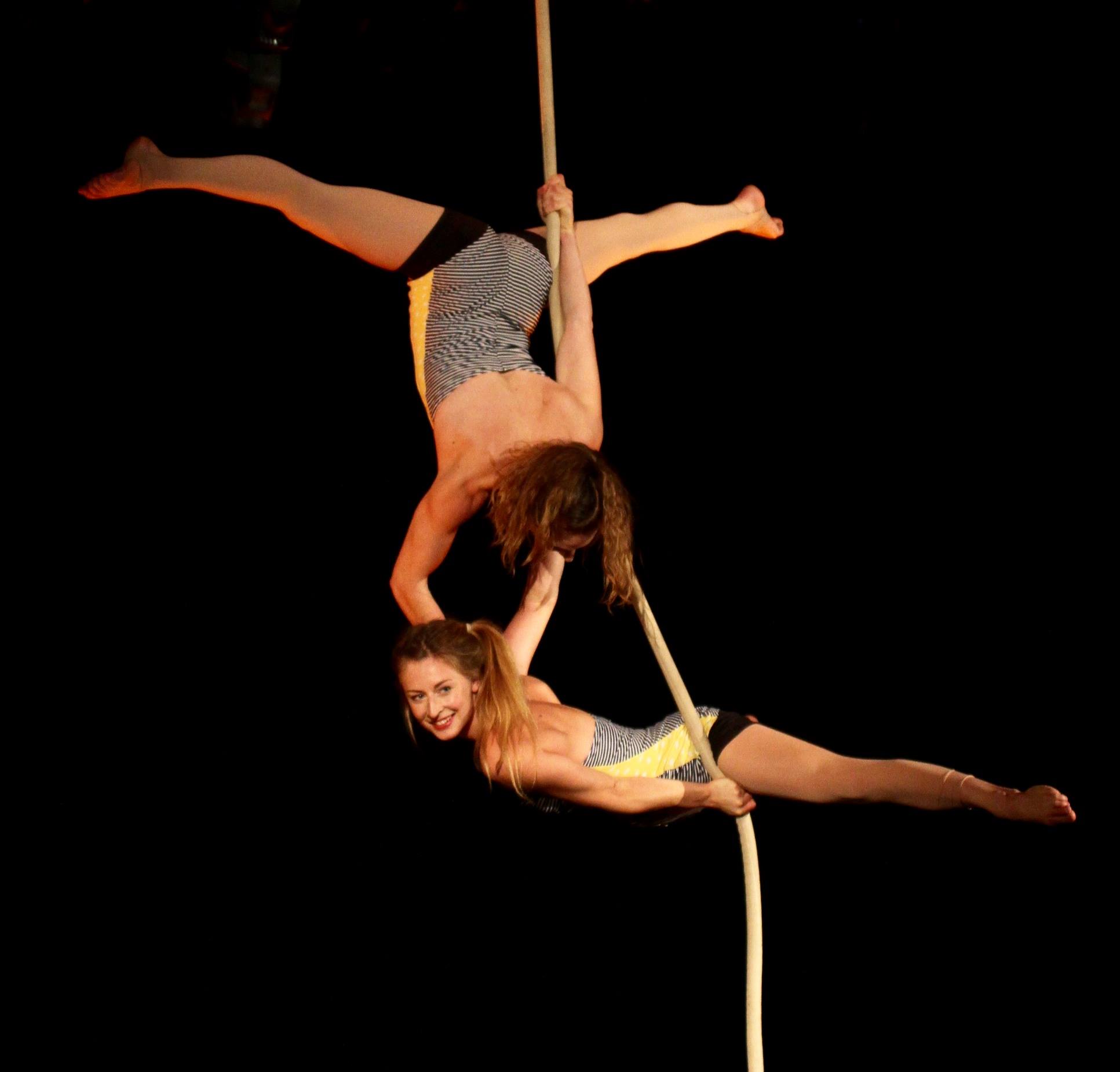 Juggling Duo
This is quite a new project I have with my husband, Alexander Koblikov. He is an amazing juggler; he won gold in the Festival du Cirque de Demain and silver in the Monte-Carlo Fetsival! In the show Lunatique from Cirque Bouffon where we both perform our solo acts, we also have many small moments together on stage. We have had the opportunity to perform our brand new duo juggling act a few times already during  a couple of events.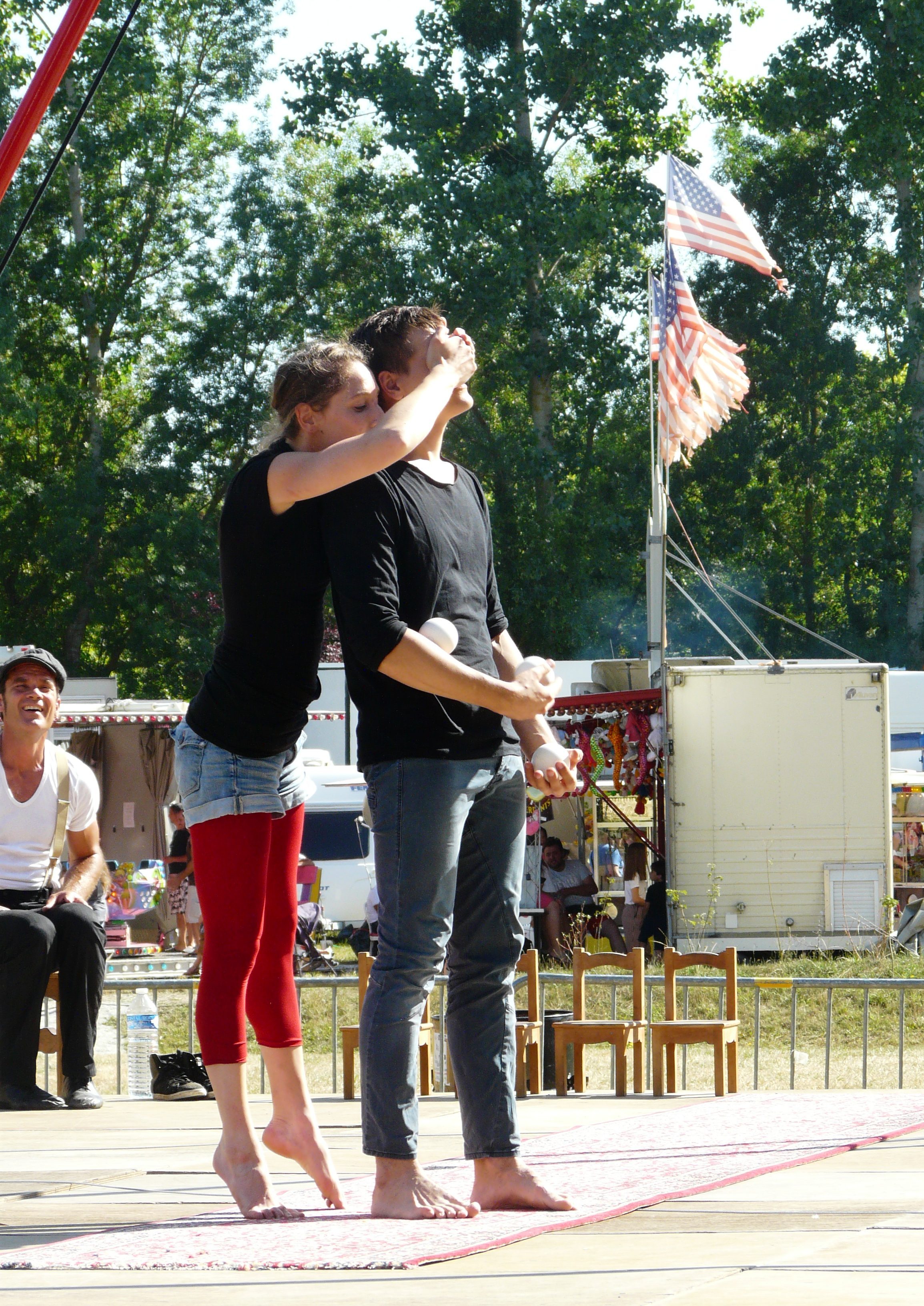 Cie du Trépied
Together with Marion de la Bretèque and Agathe Warlouzé (two extremely talented musicians), we have created a company named Compagnie du Trépied. Our show titled «Trois – Partition pour cordes en La majeur» is a fun mix of circus and music. The show lasts for 40 minutes and is perfect for both inside and outside venues. The particularity is that the audience sits all around us (360°) and our tripod structure allows us to perform almost everywhere.
More information on our website.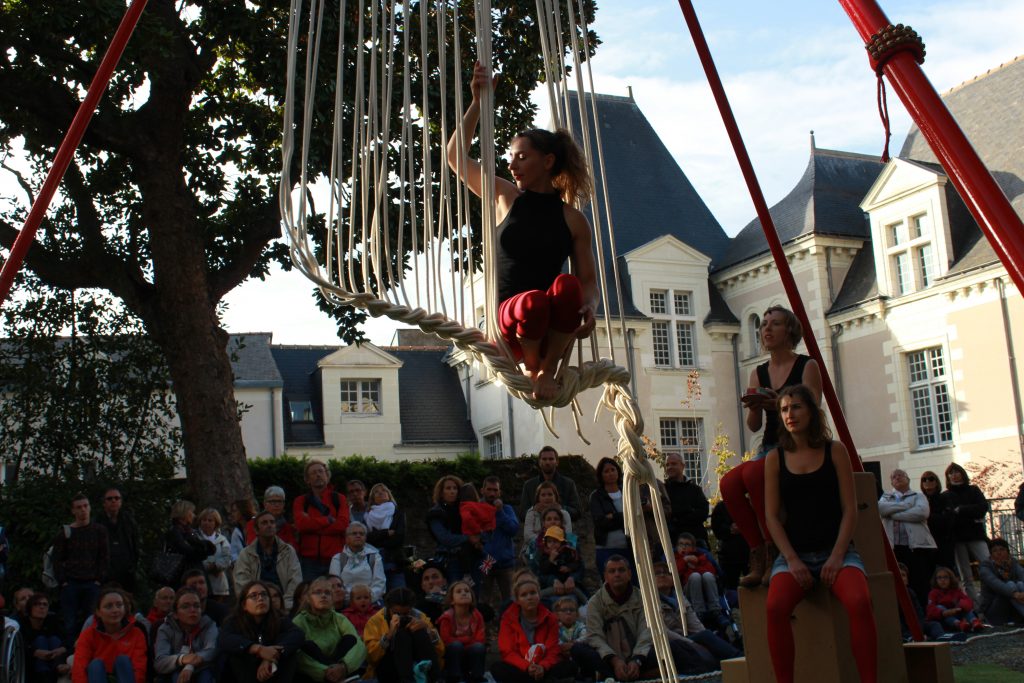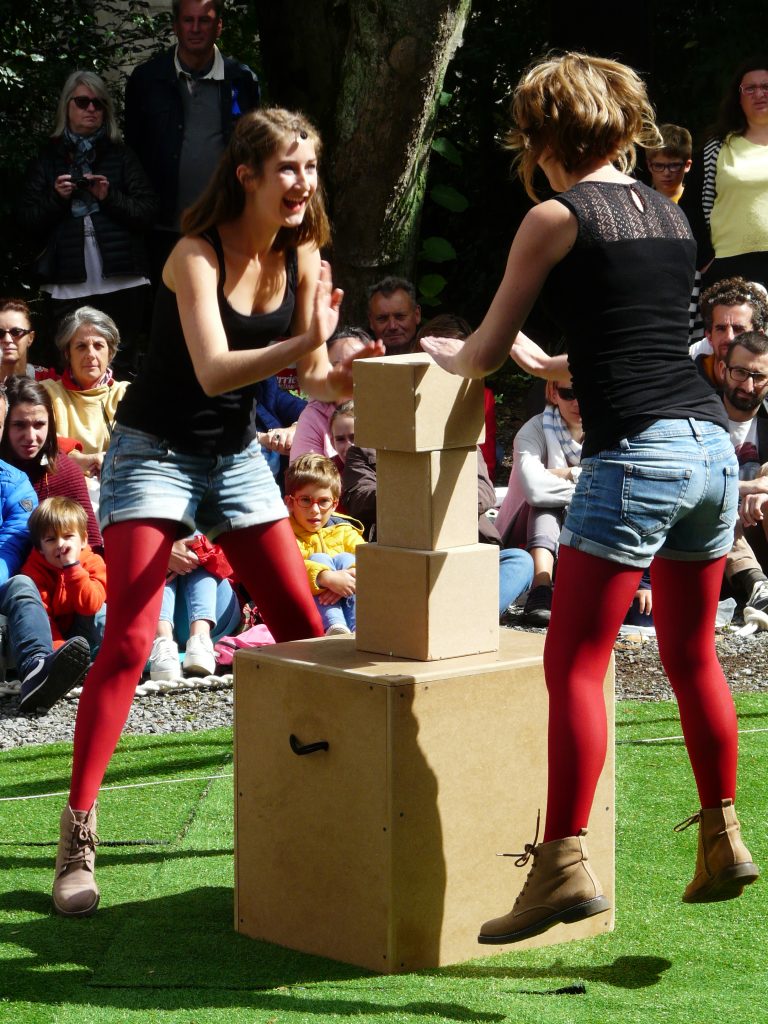 CONTACT
For any bookings, requests or questions please use the means below to contact me.